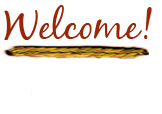 to Earthsongs: Works in Clay. A fine art ceramic studio producing custom tiles, sculpture and murals for residential and commercial spaces, and open to the public for browsing.
Read more
2013 is Earthsongs 20th Anniversary!  Amazing!  And during this Anniversary year, we are planning a series of special events, events specially designed for the local community of Metuchen, events for our online, newsletter and Facebook Friends, and events specifically geared to the artist community we are lucky enough to be part of.
THE MEDALLION PROJECT is the first of these…Click here to find out more
Residential Comissions
continue to prove a stimulating source for creating functional work in clay. Large, decorative house numbers can add visual interest to the exterior of a home, as the recently-completed "68" presents.
"Community"
the two 6'd. mandala murals completed for the new Capital Health Hospital and installed in September, 2011, are among the largest permanent installations created by the studio.